Old Time Grain Elevators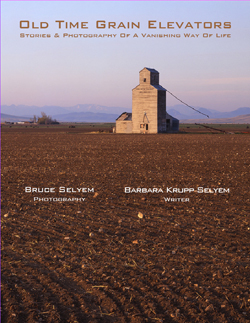 "It's beautiful." - Tim H.
"Congratulations, it is AWESOME." - Galen J.
"Excellent, oh wow, it's great .... worth every cent." - Doug S.
"Wow! the book is outstanding! Can't wait to sit down and read it cover to cover. What a tribute to the grain elevator history." - Pat & Bill M.
"...very much enjoy viewing all of the beautiful photos and reading the many interesting and memorable stories." - Gene H.
"I have spent the last two nights looking through "Old Time Grain Elevators" and what a good time I have had. You have done a wonderful job on this book and it will stand as a classic in the industry." - Bob C., Sr.
"It is well written, beautifully illustrated, and interesting. Of course it is sad in parts, because of the demise of many of the elevators reported on, but those parts are balanced by the many stories with happy endings. Well done!" - Jim S.
"What a great publication. I am sure this will be very popular ... and not just within our industry. I hope you have a supply ... as I will likely need/want some more." - Bill M.
"Your book far exceeds your description and that was enticing." - Deb G.